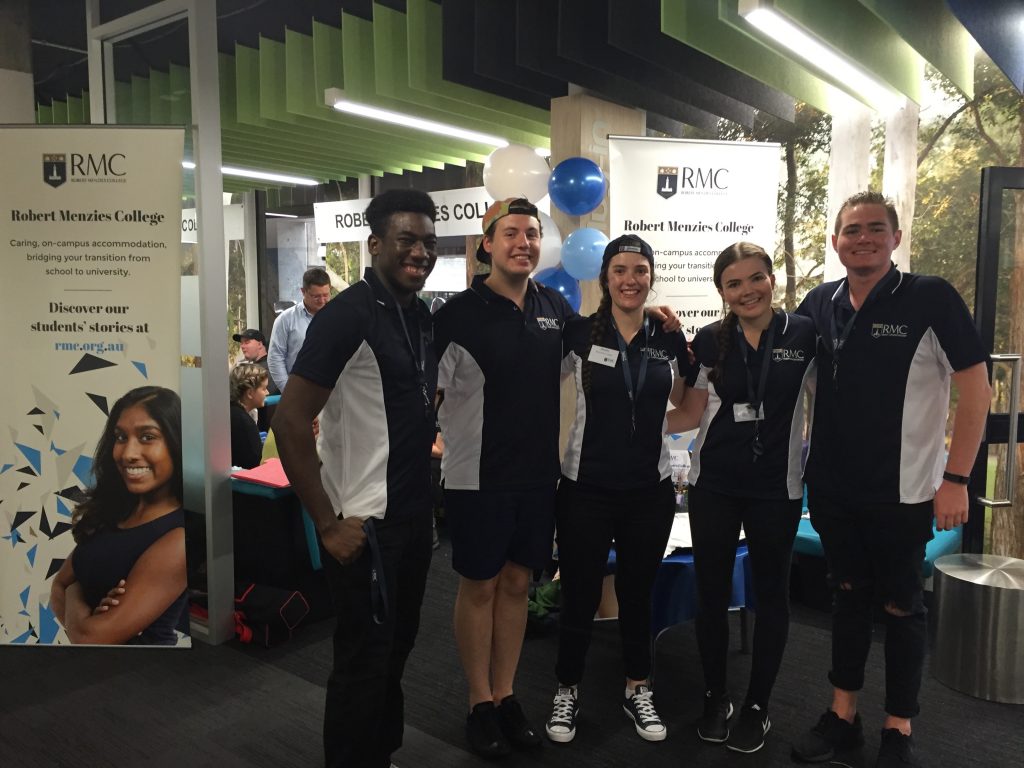 Two of our residents reflected on their participation at Info Day this year. Have a look at what they thought – maybe you could be in their shoes next year?
Jack
Being greeted by pouring rain upon waking on Info Day wasn't the best of omens when you have to lead people on tours of the college. In a way, though, it was a perfect symbol of the kind of people we are at college – those who are willing to spend all day traipsing up and down campus with wet clipboards and even wetter feet. We try to convince parents that Menzies is the best place for their child to take their first steps into the adult world. We try to passionately sell our home to strangers (and hopefully future neighbours). We do this all for the love of college. You'll be happy to know that the rain wasn't enough to keep people away, with a decent number of tours offered!
Working days like Info Day and Open Day is a massive pat on the back from the college administration itself – we're entrusted with future students of RMC. It's also smart – who knows better about a place than those who live there?
Here's to a much drier Open Day 2016!
Maddie
Representing Robert Menzies College is something I love doing, because I love where I live. Info Day is a day where we as tour guides are able to brag to potential new residents about how much we enjoy living at college. Leading tours on Info Day is such a pleasure to do because RMC has a high sense of community, great facilities and even better students. In my opinion, it is the best home away from home.