Sohrab's Scholarship Story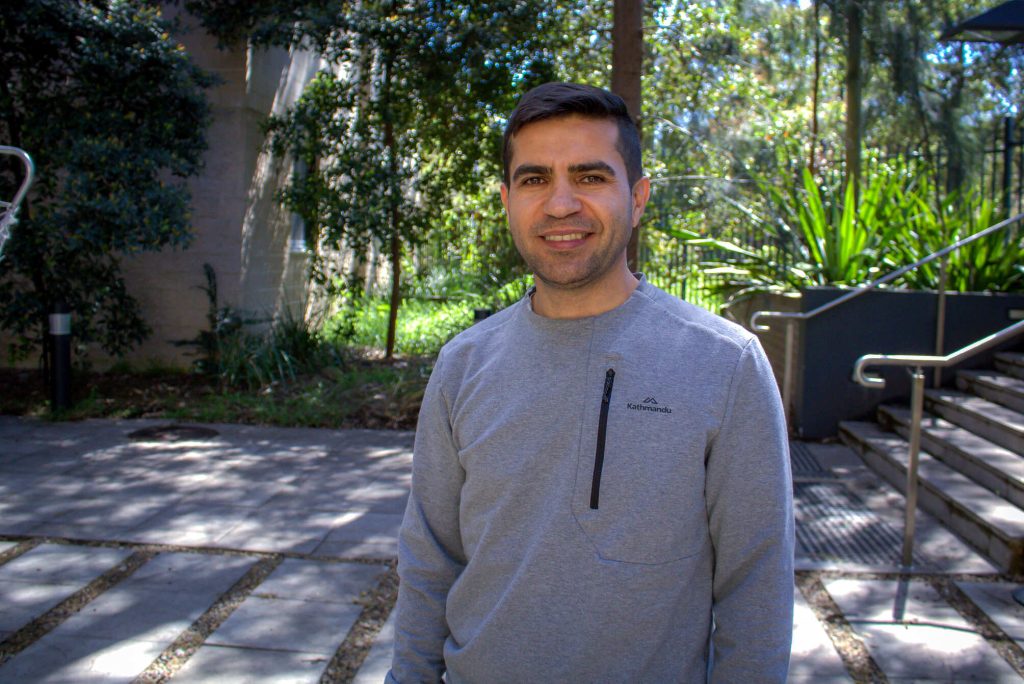 Sohrab's dream is to bring new life – literally – to people who suffer from diseases of the nervous system.
"I believe through stem cells, we can regrow dead nerves," he explained. "This will help those who are hearing impaired or suffer from blindness or other diseases which are barriers in life."
Sohrab has had many of his own barriers in life to overcome. Arriving in Australia from Iran as a refugee, he first noticed his hearing impairment while in a job doing manual labour.
He started going to a sign language class but found it frustrating, and thinking that there must be a better way, became determined to start university to achieve his dream of no more glasses, hearing aids or aides for the blind.
But Sohrab's dream was in doubt when he encountered significant financial difficulties.
"I didn't receive any support from the government or my family," he said.
And with even more difficulties during Covid, when his best friend and members of his family passed away, Sohrab's study and research dreams felt as if they were under threat.
Through the widening participation unit at Macquarie University, Sohrab found out about Robert Menzies College, and was successful in his application for a scholarship.
"The RMC scholarship has helped me to continue my education and achieve my dream," he said.
More than just a place to live for Sohrab, RMC actually feels like a home for him.
"I feel like family members are around me. Peter, the master, really helps me, and he's like a Dad for me here. Elisa and the academic staff, they are really friendly, always smiling."
RMC is also a supportive place for Sohrab to practice his Christian faith freely, to be encouraged, and to encourage others.
"I can say without the support of an RMC Scholarship, I would not be able to pursue my dream."